Medical Ultrasound Awareness Month
October is medical ultrasound awareness month; this is an opportunity to raise understanding and awareness about ultrasound and the many uses it has.
Most people are aware that ultrasound scans are used for pregnancies, but ultrasound scans are used for so much more than that.
Sonographers change the lives of many on a day to day basis with the information they provide and illnesses they find during an ultrasound scan, if found early enough blood clots, heart defects and blocked carotids arteries can all be diagnosed and treated hopefully in time to prevent any further serious illnesses occurring.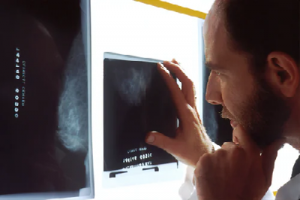 What is Medical Ultrasound Awareness Month?
Medical ultrasound awareness month (MUAM) is a month-long campaign that celebrates the contribution sonographers make to modern medicine.
Here at Ultrasound care, we carry out many different ultrasound scans for women such as general abdominal scans, kidney, ureter and bladder scans, deep vein thrombosis scans and aortic surveillance scans.
We also offer men's scans, including general abdominal scans, prostate kidney and bladder scans, deep vein thrombosis scans, aortic surveillance scan and scrotal and testicular scans.
Here at Ultrasound Care our sonographers and radiologists have been practising since 2008, ensuring our customers get the highest level of service, we provide accurate and to the point results, which then allows the medical practitioners top follow up diligently.
All strict clinical guidelines are followed whilst carrying out scanning procedures. Registered by the care quality commission, we strictly comply with all relevant requirements.
Our private scanning room is fully equipped with GE ultrasound scanning machines, we have various transducers that offer accurate results and clear images.
If you need to book in with us, give us a call on 0121 507 9901 (Birmingham) or 01527 910228 (Bromsgrove) our friendly team will be on hand waiting for your call.
For more information on MUAM please visit https://www.ultrasoundschoolsinfo.com/medical-ultrasound-awareness-month/