There can be many reasons why a man may need an abdominal scan.
Abdominal scans are usually suggested if a man is suffering from stomach pain or abnormal bloating. In the abdomen, there are several major organs, including the appendix, the bladder, the liver, the spleen, the pancreas, and the gallbladder.
Abdominal scans can help check for the cause of liver disease, gallstones, kidney stones or tumours, and many other conditions.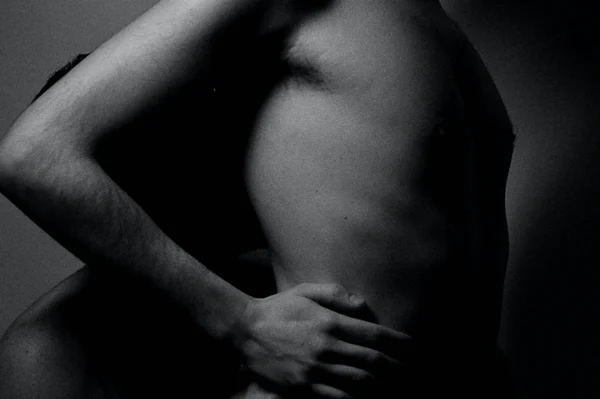 How it works
The procedure of abdominal scans will take approximately 30-45 minutes. Beforehand we ask that do not eat anything at least 6-8 hours before your scan. You can drink clear fluids (such as water) you must continue to take any medicine that you take routinely. Remove any abdominal piercings you may have.
During an abdominal scan, you will be asked to lie on an examination table, where a gel substance will be applied onto your skin, this allows the soundwaves to pass through the abdomen more efficiently by removing small pockets of air (this could interfere with the soundwaves)
Using a transducer (a wand-like device) high-frequency waves are picked up from your body and sends responding signals producing images that the sonographer can see and respond to. This will not be painful; it may press slightly on the abdomen but will not feel uncomfortable.
Once the abdominal scan is complete a report will be compiled and sent to your GP to follow up on.
Call us today on 0121 507 9901 for our clinic based in Birmingham or 01527 910228 for our Bromsgrove clinic.